The Costa del Sol estate agency DM Properties, which is an associate of Knight Frank in Spain, has released its 2015 Real Estate Market Report which gives an overview of the conditions in the Costa del Sol and more specifically, Marbella, property sector during 2014 as well as forecasts for 2015 and general trends which will affect the market over the coming years.
The tone of the report is overwhelmingly positive, and rightly so, as the statistics show Costa del Sol property going from strength to strength with a recovery which is already at a far more advanced stage than in most other areas of Spain and which looks set to continue well into the future.
The power of the recovery on the Costa del Sol can be seen in Graph 1 with total sales during 2014 in the municipalities of Estepona, Marbella and Benahavis only 0.7% below the peak level which was reached in 2006.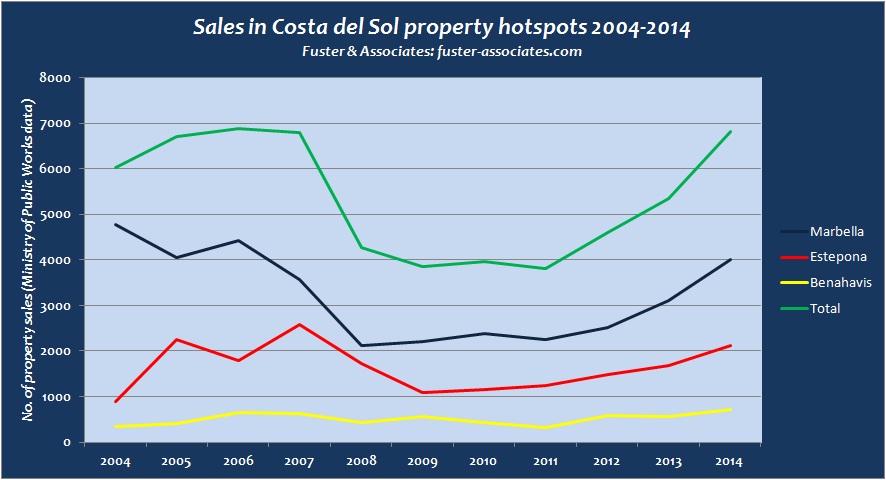 Graph 1: Sales in three Costa del Sol municipalities 2004 – 2014
Of all the locations on the Costa del Sol Marbella remains the most desirable and according to DM Properties it is "the shining star" of the region's property sector. It is therefore no surprise that Marbella is leading the way in terms of the recovery with sales rising 88.9% from 2008 to 2014.
It is also interesting looking at how prices in Marbella compare with other popular municipalities on the Costa del Sol. In Graph 2 you can see that property prices in both Estepona and Benalmádena were at one point higher than in Marbella during the boom period but that both have performed much more poorly during the crisis.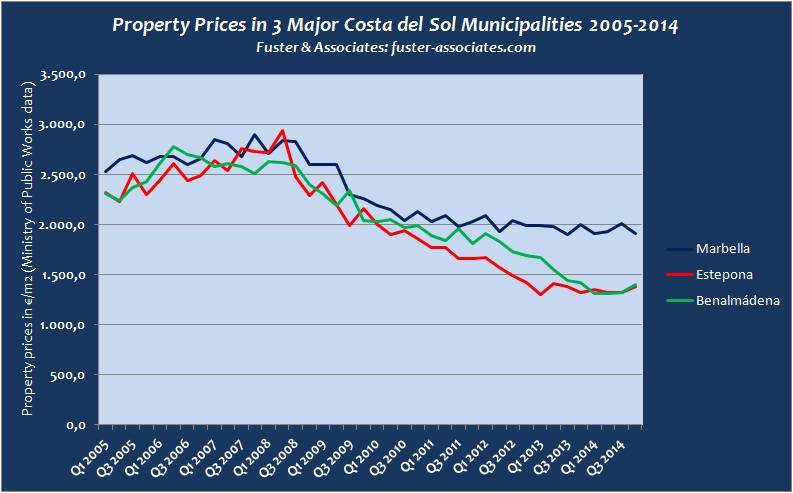 Graph 2: Prices in Marbella, Benalmádena and Estepona 2005-2014
This demonstrates the importance of having a strong brand; Marbella is an international symbol of luxury and glamour and these qualities ensured that the fall in prices was arrested relatively quickly with prices stabilising at a level around €500/m2 higher than that for Estepona and Benalmádena.
New trends first become evident in Marbella and the town acts as a good bellweather for the Costa del Sol property market as a whole. It is therefore likely that the forecast increases in the price of Marbella property this year will forego increases in other municipalities on the coast just as increases in demand in Marbella impact positively on demand in nearby areas.
New-build renaissance
The DM report also reveals that new-build property is regaining its importance on the Costa del Sol as there is now a shortage of certain property types in prime areas and much of the repossessed bank stock has been sold off which has led to the development of "individual villas and small to medium-sized developments of apartments and villa communities."
Although DM forecasts that the amount of new-build property will rise they also believe that this development will be different than during the boom years and that " there must be an even greater shift from breaking virgin soil to urban renewal and land infill, and even more importantly: from quantity to quality."
This shift is already evident on the Costa Blanca where new construction has restarted in earnest. New developments are smaller and higher quality with a greater focus on modern design and better technical specifications with local firms also reporting a rise in renovations and refurbishments of existing properties.
Nationality of buyers
The increased diversification in the nationality of buyers which has occurred nationally in Spain's tourist destinations is reflected on the Costa del Sol with buyers from Britain, Scandinavia, the Low Countries, France, the Middle-East and Morocco all making up important percentages of purchases on the coast.
The area has been hit by the problems in the Ukraine which have impacted heavily on the numbers of Russian buyers with the Costa del Sol having been a favourite with Russians for some time. There are also few Spanish buyers in the area, a hangover from the crisis, but their numbers should begin to rise as the economy continues to pick up.
Positive future
As sales rise, prices bottom out in many areas and rise in others, and mortgage concessions increase markedly, it appears that the Costa del Sol is set for a prolonged period of growth with investors crowding into the market in order to obtain assets while prices remain low.
And with the enduring popularity of Marbella, Estepona, Mijas and Fuengirola as well as the emergence of areas such as Marbella East and Nueva Alcántara as property hotspots of the future according to DM, the Costa del Sol is in no danger of losing its position as one of Spain's most popular locations for foreign buyers.