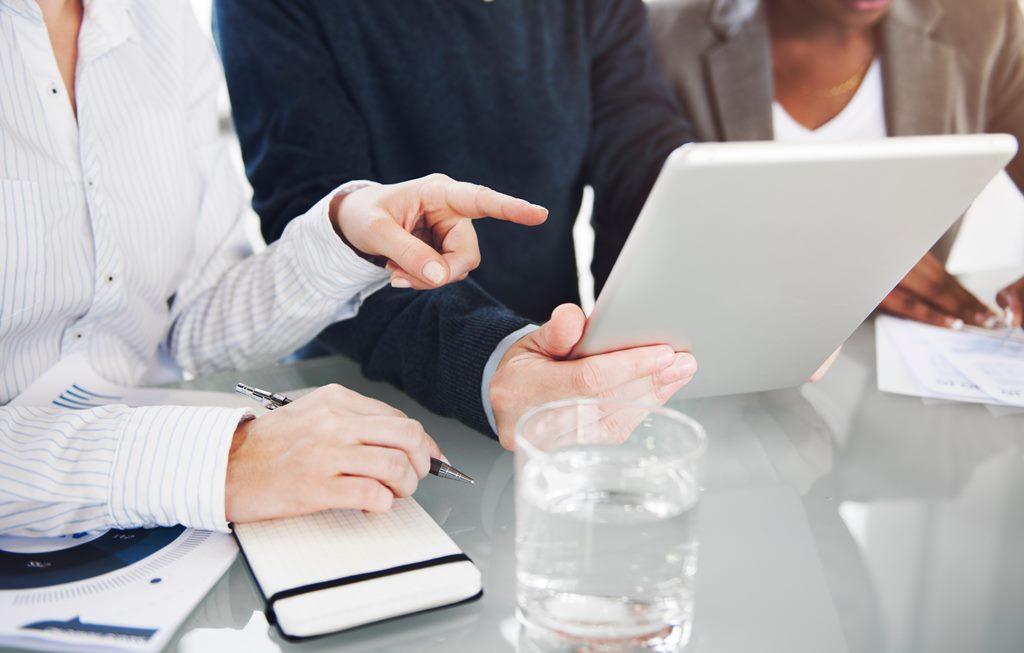 DOES YOUR MORTGAGE HAVE A FLOOR CLAUSE?
Reclaim overpaid interest charges on your Spanish Mortgage.
Is your mortgage affected by the Floor Clause?
Are you entitled to claim all the extra money you have paid?
---
No win, no fee solicitors.
If you signed a variable rate mortgage loan between 2004 and 2012 with BBVA, Banco Popular, Caja Murcia, BMN, Bankia, Caixa Bank, Caja Mar, Kutxabank or Banco Sabadell, your chances of being one of those affected by a Floor Clause are pretty high.
You might have suspected it because the instalments you are paying for your loans have not fallen in recent years despite the drop in the Euribor.
Remember, everyone and anyone who has or has had a mortgage loan can claim these costs!
Whether your mortgage is active, you've sold your home, or you've made novations on the initial loan, you can still claim these expenses.
Contact us now to find out how to claim Floor Clause and Mortgage Costs.
If you signed your mortgage between 2004 and 2012 and, furthermore, the monthly instalment you pay has not fallen in recent years in the same way as the Euribor, you probably have a Floor Clause.
And we can help you get what's yours.
CONTACT US AND GET YOUR MONEY BACK
[vc_row disable_element="yes"][vc_column][vc_raw_html]JTNDZGl2JTIwYWxpZ24lM0QlMjJjZW50ZXIlMjIlM0UlMEElMjAlM0Nmb3JtJTIwYWNjZXB0LWNoYXJzZXQlM0QlMjJVVEYtOCUyMiUyMGFjdGlvbiUzRCUyMmh0dHBzJTNBJTJGJTJGbWI1MjcuaW5mdXNpb25zb2Z0LmNvbSUyRmFwcCUyRmZvcm0lMkZwcm9jZXNzJTJGYmNiZjY1MmI5Nzc1NzA3N2M5ZDAyYTMzNWMzNWQyZGMlMjIlMjBjbGFzcyUzRCUyMmluZnVzaW9uLWZvcm0lMjIlMjBpZCUzRCUyMmluZl9mb3JtX2JjYmY2NTJiOTc3NTcwNzdjOWQwMmEzMzVjMzVkMmRjJTIyJTIwbWV0aG9kJTNEJTIyUE9TVCUyMiUzRSUyMCUzQ2lucHV0JTIwbmFtZSUzRCUyMmluZl9mb3JtX3hpZCUyMiUyMHR5cGUlM0QlMjJoaWRkZW4lMjIlMjB2YWx1ZSUzRCUyMmJjYmY2NTJiOTc3NTcwNzdjOWQwMmEzMzVjMzVkMmRjJTIyJTIwJTJGJTNFJTIwJTNDaW5wdXQlMjBuYW1lJTNEJTIyaW5mX2Zvcm1fbmFtZSUyMiUyMHR5cGUlM0QlMjJoaWRkZW4lMjIlMjB2YWx1ZSUzRCUyMldlYiUyMEZvcm0lMjBzdWJtaXR0ZWQlMjIlMjAlMkYlM0UlMjAlM0NpbnB1dCUyMG5hbWUlM0QlMjJpbmZ1c2lvbnNvZnRfdmVyc2lvbiUyMiUyMHR5cGUlM0QlMjJoaWRkZW4lMjIlMjB2YWx1ZSUzRCUyMjEuNzAuMC42OTgyMCUyMiUyMCUyRiUzRSUyMCUzQ2RpdiUyMGNsYXNzJTNEJTIyaW5mdXNpb24tZmllbGQlMjIlM0UlMjAlM0NsYWJlbCUyMGZvciUzRCUyMmluZl9maWVsZF9GaXJzdE5hbWUlMjIlM0VGaXJzdCUyME5hbWUlMjAlMkElM0MlMkZsYWJlbCUzRSUyMCUzQ2lucHV0JTIwY2xhc3MlM0QlMjJpbmZ1c2lvbi1maWVsZC1pbnB1dCUyMiUyMGlkJTNEJTIyaW5mX2ZpZWxkX0ZpcnN0TmFtZSUyMiUyMG5hbWUlM0QlMjJpbmZfZmllbGRfRmlyc3ROYW1lJTIyJTIwcGxhY2Vob2xkZXIlM0QlMjJGaXJzdCUyME5hbWUlMjAlMkElMjIlMjB0eXBlJTNEJTIydGV4dCUyMiUyMCUyRiUzRSUyMCUzQyUyRmRpdiUzRSUyMCUzQ2RpdiUyMGNsYXNzJTNEJTIyaW5mdXNpb24tZmllbGQlMjIlM0UlMjAlM0NsYWJlbCUyMGZvciUzRCUyMmluZl9maWVsZF9MYXN0TmFtZSUyMiUzRUxhc3QlMjBOYW1lJTIwJTJBJTNDJTJGbGFiZWwlM0UlMjAlM0NpbnB1dCUyMGNsYXNzJTNEJTIyaW5mdXNpb24tZmllbGQtaW5wdXQlMjIlMjBpZCUzRCUyMmluZl9maWVsZF9MYXN0TmFtZSUyMiUyMG5hbWUlM0QlMjJpbmZfZmllbGRfTGFzdE5hbWUlMjIlMjBwbGFjZWhvbGRlciUzRCUyMkxhc3QlMjBOYW1lJTIwJTJBJTIyJTIwdHlwZSUzRCUyMnRleHQlMjIlMjAlMkYlM0UlMjAlM0MlMkZkaXYlM0UlMjAlM0NkaXYlMjBjbGFzcyUzRCUyMmluZnVzaW9uLWZpZWxkJTIyJTNFJTIwJTNDbGFiZWwlMjBmb3IlM0QlMjJpbmZfZmllbGRfUGhvbmUxJTIyJTNFUGhvbmUlMjAxJTIwJTJBJTNDJTJGbGFiZWwlM0UlMjAlM0NpbnB1dCUyMGNsYXNzJTNEJTIyaW5mdXNpb24tZmllbGQtaW5wdXQlMjIlMjBpZCUzRCUyMmluZl9maWVsZF9QaG9uZTElMjIlMjBuYW1lJTNEJTIyaW5mX2ZpZWxkX1Bob25lMSUyMiUyMHBsYWNlaG9sZGVyJTNEJTIyUGhvbmUlMjAxJTIwJTJBJTIyJTIwdHlwZSUzRCUyMnRleHQlMjIlMjAlMkYlM0UlMjAlM0MlMkZkaXYlM0UlMjAlM0NkaXYlMjBjbGFzcyUzRCUyMmluZnVzaW9uLWZpZWxkJTIyJTNFJTIwJTNDbGFiZWwlMjBmb3IlM0QlMjJpbmZfZmllbGRfRW1haWwlMjIlM0VFbWFpbCUyMCUyQSUzQyUyRmxhYmVsJTNFJTIwJTNDaW5wdXQlMjBjbGFzcyUzRCUyMmluZnVzaW9uLWZpZWxkLWlucHV0JTIyJTIwaWQlM0QlMjJpbmZfZmllbGRfRW1haWwlMjIlMjBuYW1lJTNEJTIyaW5mX2ZpZWxkX0VtYWlsJTIyJTIwcGxhY2Vob2xkZXIlM0QlMjJFbWFpbCUyMCUyQSUyMiUyMHR5cGUlM0QlMjJ0ZXh0JTIyJTIwJTJGJTNFJTIwJTNDJTJGZGl2JTNFJTIwJTNDZGl2JTNFJTIwJTNDZGl2JTNFJTI2bmJzcCUzQiUzQyUyRmRpdiUzRSUyMCUzQyUyRmRpdiUzRSUyMCUzQ2RpdiUyMGNsYXNzJTNEJTIyaW5mdXNpb24tc3VibWl0JTIyJTNFJTIwJTNDYnV0dG9uJTIwdHlwZSUzRCUyMnN1Ym1pdCUyMiUzRVNFTlQlM0MlMkZidXR0b24lM0UlMjAlM0MlMkZkaXYlM0UlMjAlM0NkaXYlMjBjbGFzcyUzRCUyMmluZnVzaW9uLWZpZWxkJTIyJTNFJTIwJTNDc3BhbiUyMGNsYXNzJTNEJTIyaW5mdXNpb24tb3B0aW9uJTIyJTNFJTIwJTNDaW5wdXQlMjBpZCUzRCUyMmluZl9vcHRpb25fSXdhbnR0b3N1YnNjcmliZXRvdGhlYmxvZyUyMiUyMG5hbWUlM0QlMjJpbmZfb3B0aW9uX0l3YW50dG9zdWJzY3JpYmV0b3RoZWJsb2clMjIlMjB0eXBlJTNEJTIyY2hlY2tib3glMjIlMjB2YWx1ZSUzRCUyMjQyNSUyMiUyMCUyRiUzRSUyMCUzQ2xhYmVsJTIwZm9yJTNEJTIyaW5mX29wdGlvbl9Jd2FudHRvc3Vic2NyaWJldG90aGVibG9nJTIyJTNFSSUyMHdhbnQlMjB0byUyMHN1YnNjcmliZSUyMHRvJTIwdGhlJTIwYmxvZyUyMCUyQSUzQyUyRmxhYmVsJTNFJTIwJTNDJTJGc3BhbiUzRSUyMCUzQyUyRmRpdiUzRSUyMCUzQ2RpdiUyMGNsYXNzJTNEJTIyaW5mdXNpb24tZmllbGQlMjIlM0UlMjAlM0NzcGFuJTIwY2xhc3MlM0QlMjJpbmZ1c2lvbi1vcHRpb24lMjIlM0UlMjAlM0NpbnB1dCUyMGlkJTNEJTIyaW5mX29wdGlvbl9JYWNjZXB0dGhlUHJpdmFjeVBvbGljeW9mRnVzdGVyQXNzb2NpYXRlcyUyMiUyMG5hbWUlM0QlMjJpbmZfb3B0aW9uX0lhY2NlcHR0aGVQcml2YWN5UG9saWN5b2ZGdXN0ZXJBc3NvY2lhdGVzJTIyJTIwdHlwZSUzRCUyMmNoZWNrYm94JTIyJTIwdmFsdWUlM0QlMjI0MjclMjIlMjAlMkYlM0UlMjAlM0NsYWJlbCUyMGZvciUzRCUyMmluZl9vcHRpb25fSWFjY2VwdHRoZVByaXZhY3lQb2xpY3lvZkZ1c3RlckFzc29jaWF0ZXMlMjIlM0VJJTIwYWNjZXB0JTIwdGhlJTIwUHJpdmFjeSUyMFBvbGljeSUyQSUyMG9mJTIwRnVzdGVyJTIwJTI2YW1wJTNCJTIwQXNzb2NpYXRlcyUyQSUyMCUyQSUzQyUyRmxhYmVsJTNFJTIwJTNDJTJGc3BhbiUzRSUyMCUzQyUyRmRpdiUzRSUyMCUzQyUyRmZvcm0lM0UlMjAlM0NzY3JpcHQlMjB0eXBlJTNEJTIydGV4dCUyRmphdmFzY3JpcHQlMjIlMjBzcmMlM0QlMjJodHRwcyUzQSUyRiUyRm1iNTI3LmluZnVzaW9uc29mdC5jb20lMkZhcHAlMkZ3ZWJUcmFja2luZyUyRmdldFRyYWNraW5nQ29kZSUyMiUzRSUzQyUyRnNjcmlwdCUzRSUyMCUzQ3NjcmlwdCUyMHR5cGUlM0QlMjJ0ZXh0JTJGamF2YXNjcmlwdCUyMiUyMHNyYyUzRCUyMmh0dHBzJTNBJTJGJTJGbWI1MjcuaW5mdXNpb25zb2Z0LmNvbSUyRmFwcCUyRnRpbWV6b25lJTJGdGltZXpvbmVJbnB1dEpzJTNGeGlkJTNEYmNiZjY1MmI5Nzc1NzA3N2M5ZDAyYTMzNWMzNWQyZGMlMjIlM0UlM0MlMkZzY3JpcHQlM0UlMjAlMEElM0MlMkZkaXYlM0U=[/vc_raw_html][/vc_column][/vc_row]