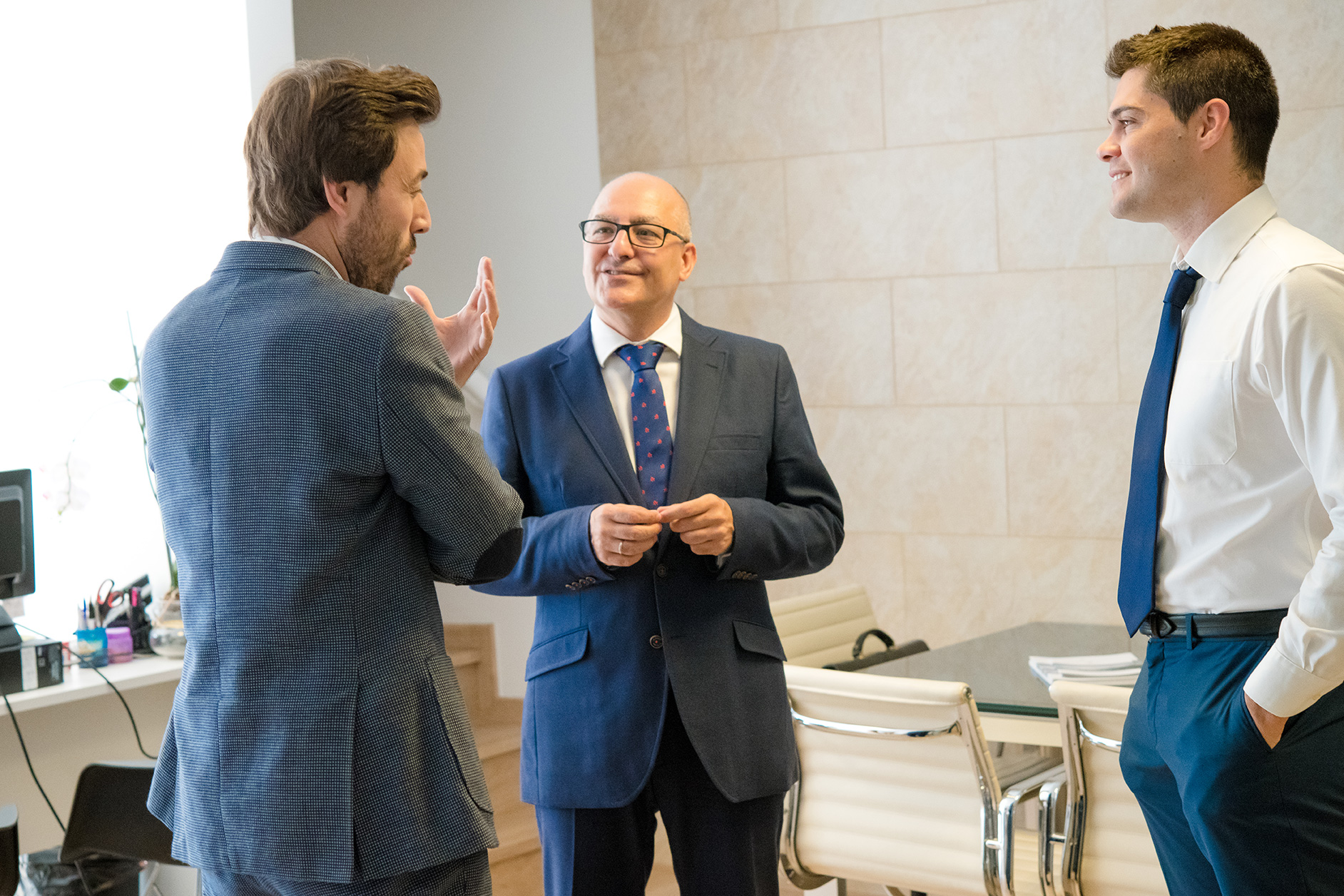 在西班牙购房时,我们如何提供服务??
你正打算在西班牙购买房产?
您希望您选择的生活方式是最适合您和您的家人。
但是,不了解语言和法律制度可能会妨碍您做出明智的决定。.
我们的西班牙物业转让律师团队将保护您的利益和您的梦想免受潜在的法律隐患。
在我们透明和严格的研究和验证过程的指导下,可以保证您做出的每一步决定都是正确的。
---
私人购买合同
我们将在您签署私人合同之前对其进行审核,向您解释其条款和后果,并就您签署的合同是否符合您的利益提供建议。
POWER OF ATTORNEY
We will ask you to provide us with a power of attorney which will allow us to manage the purchase process on your behalf.
NIE NUMBER · (Número de Identidad de Extranjero)
NIE is a Spanish fiscal identification number that is needed before making any transaction in Spain. It can normally be obtained at a police station but we can easily obtain it on your behalf.
OPEN SPANISH BANK ACCOUNT
You will need a Spanish bank account to purchase a property.
We can do this for you and explain any queries you have regarding the account.
DUE DILIGENCE
We will undertake a comprehensive study of the property and ensure that the purchase is entirely legal and safe and that your interests are fully protected.
We will confirm that your new property is purchased free of any previous debts and identify potential problems in relations to the property homeowners, building violations and other possible issues. Our due diligence and care will ensure that your purchase is completely secure.
购买完成
我们将审核公证处的每一个执行环节,并代表您签字。公证人是一名官方指定的法律专业人士,他将确认买方和卖方的身份以及财产的合法性。您不需要在场,当然,如果您愿意,我们可以安排您同行。
购买完成,支付尾款。
TAXES AND FEES
We will calculate the taxes & fees owed and make all payments on your behalf.
REGISTER DEEDS WITH LAND REGISTRY
Once the property has been purchased we will register the deeds on your behalf to prove than you are the new legal owner of the property.
公用设施的服务
我们将确保水,电,煤气,业主社区和市政税更名。我们还可以帮助您装饰家居,购买家具,清洁,租赁,按装有线电视服务......
TAX IN SPAIN
After purchasing your property, you will need to ensure that you are aware of, and fulfil, your tax obligations in Spain.
INHERITANCE PLANNING
Inheritance planning is a smart step to take after purchasing a property as it will act as a safeguard against any eventualities in the future.
WHY OUR CONVEYANCING PROCESS WHEN SELLING A HOUSE IN SPAIN?
Selling a property in Spain?
Similar stages, similar concerns - same legal expertise and thoroughness.
Our team of conveyancing solicitors will ensure the process is an equitable one where you don't assume all the costs and there are no gaps and errors made by third parties.
Our team of property conveyancing Spain solicitors will protect your interests and your dreams from the potential legal loopholes that may stop you from achieving them.
We want you to feel every aspect of the sale of your property in Spain is under control!
CONTRACT DRAFT
We draft your private purchase contract, and have you sign it.
DEBTS & ENCUMBRANCES
We identify potential debts associated to the property and liaise with the bank to ensure cancellation of any mortgages.
LICENCES & CERTIFICATES
We secure the necessary licences and certificates from the Community of Owners and Council including the Energy Performance Certificate.
NOTARY PREPARATION
We arrange for the signing of the public deeds at the Notary's.
COMPLETION
If granted a power of attorney, we will sign at the Notary's office on your behalf. Otherwise, we will accompany and assist you. Translations are included.
TAX PAYMENTS
We calculate and coordinate of all tax payments connected with the sale.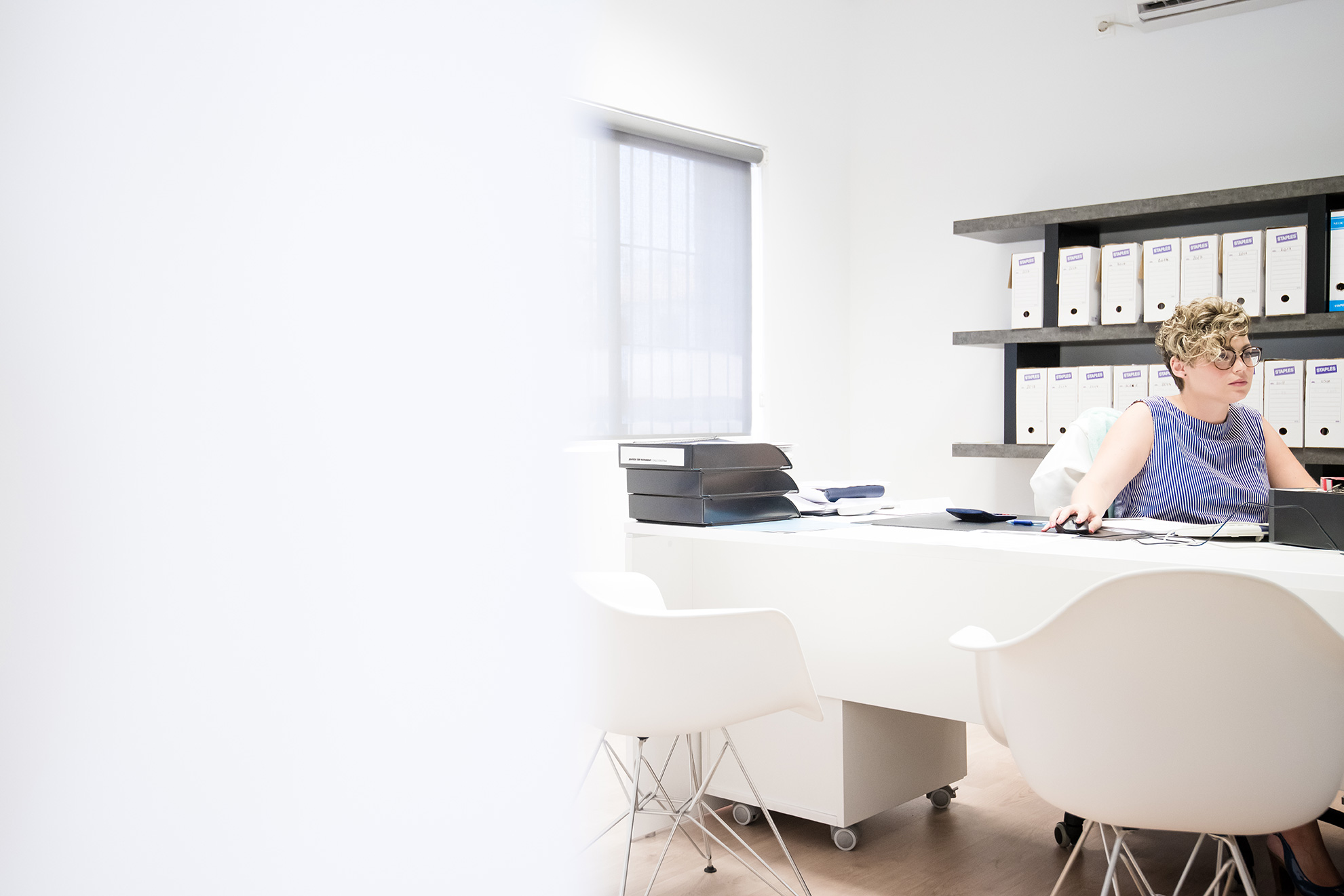 HOW DOES WORKING WITH FUSTER & ASSOCIATES BENEFIT YOU?
You will be reassured that the job is getting done correctly every step of the way
Your purchase/sell will be handled with clarity and transparency
360º conveyancing service frees up buyers' time
The simplicity and ease of understanding of our transactions will protect you from undesirable deals
You will always have the certainty to have a team of experience conveyancers in Spain looking out for you!
No Move No Fee
Our experience tells us that things don't always proceed as smoothly as expected.
That's why we are glad to offer a No Move No Fee guarantee for all our clients.
What does this mean?
It means you will not have to pay for our services if the purchase or sale of your property doesn't go ahead due to factors outside your control.
HOW DO OUR CONVEYANCERS GET YOU TO WHERE YOU WANT TO BE?
Our team of Spanish solicitors and real estate law experts have helped more than 10,000 international buyers and sellers in Spain complete the process successfully.
Our comprehensive conveyancing services will guarantee you a safe and secure purchase/sale.
You will always be looked after by a team of English speaking lawyers in Spain who:
• Will conduct all searches for you
• Assess and resolve any legal issues pertaining to the property
• Deal directly with the other party's solicitors
• Arrange the exchange of contracts
• Manage and arrange completion
• Manage all money transfers
The Fuster & Associates' team has a profound knowledge of the laws and taxes that affect foreign property owners in Spain, with each one of our members also being an expert in their respective fields.
When you entrust our team of Spanish lawyers and legal experts to handle the conveyancing of your property you are taking the appropriate steps towards ensuring that you meet your Spanish tax and legal obligations. Whatever your needs, they'll always be handled professionally and successfully by our professional Spanish solicitors.
WHAT DO OUR CLIENTES SAY?
Since opening in 1997 we have represented thousands of international clients. To give you a better understanding of our firm we have collected together the testimonials of some of our past clients so that you can learn how we helped them.
Please accept our most grateful thanks for your excellent service and professional courtesy you have shown us over the last 7 years and the smooth conveyance of our house purchase and sale. We are now permanently back in the UK but would not hesitate to recommend your services to anyone moving to Spain.
Thank you so much for all your help with regards to the sale of our apartment last month. We were very pleased with the way you kept us informed at all times about things and replied to our queries so promptly. You helped us when we first moved to Spain and set up our business, which you remembered.
NEED A PROPERTY CONVEYANCING SOLICITOR NEAR YOU?
Do you need a dedicated team to assist you during the purchase of your property in Spain? Knowing that our qualified lawyers are handling your property purchase efficiently and diligently, you'll be able to relax and look forward to the next chapter in your life!
• Trusted & Highly Experienced
• English/Multilingual Speaking Lawyers
• Extensive Local knowledge
• Free Consultation
In addition to the complexities, we deal with the bread and butter of your move to Spain –freeing up your time so you can focus on what really matters to you. Conveyancing Spain.